Smorgasbord
Having regular family dinners around the table improve the physical, mental and emotional well-being of children (and their parents). This food-delivery service is a simple, practical solution for busy families. It encourages kids to participate in preparation and to engage in dinnertime conversation with their families.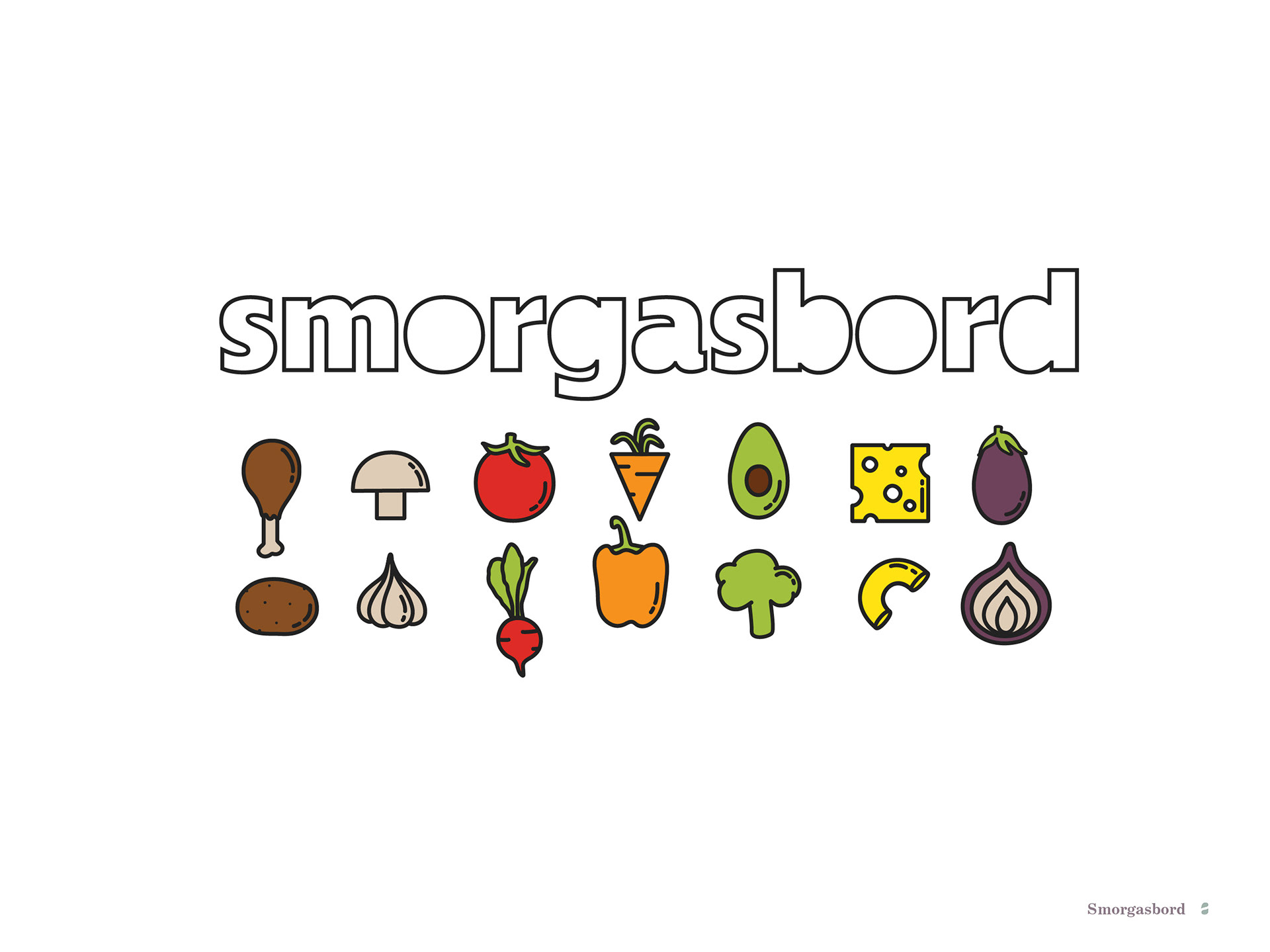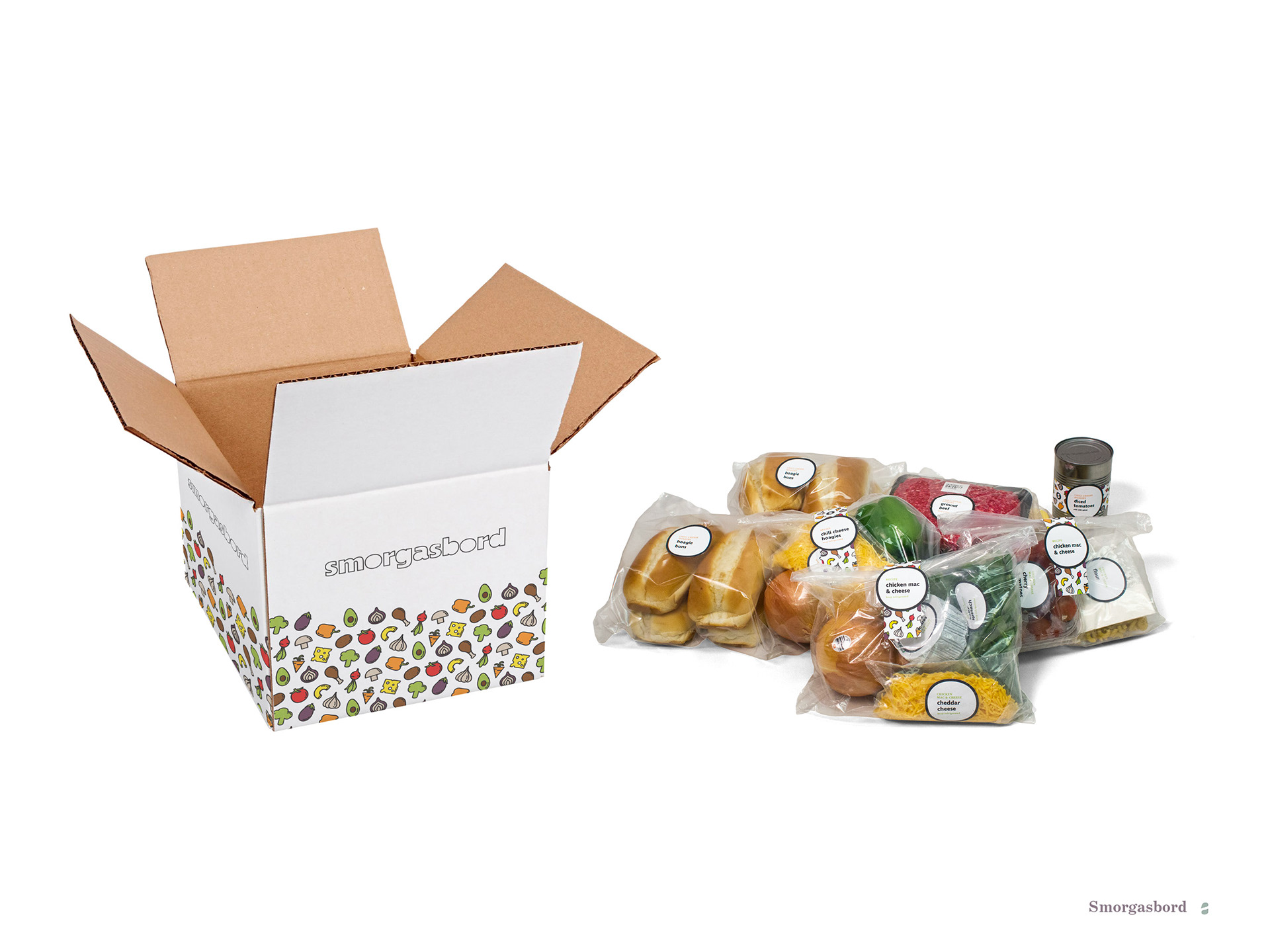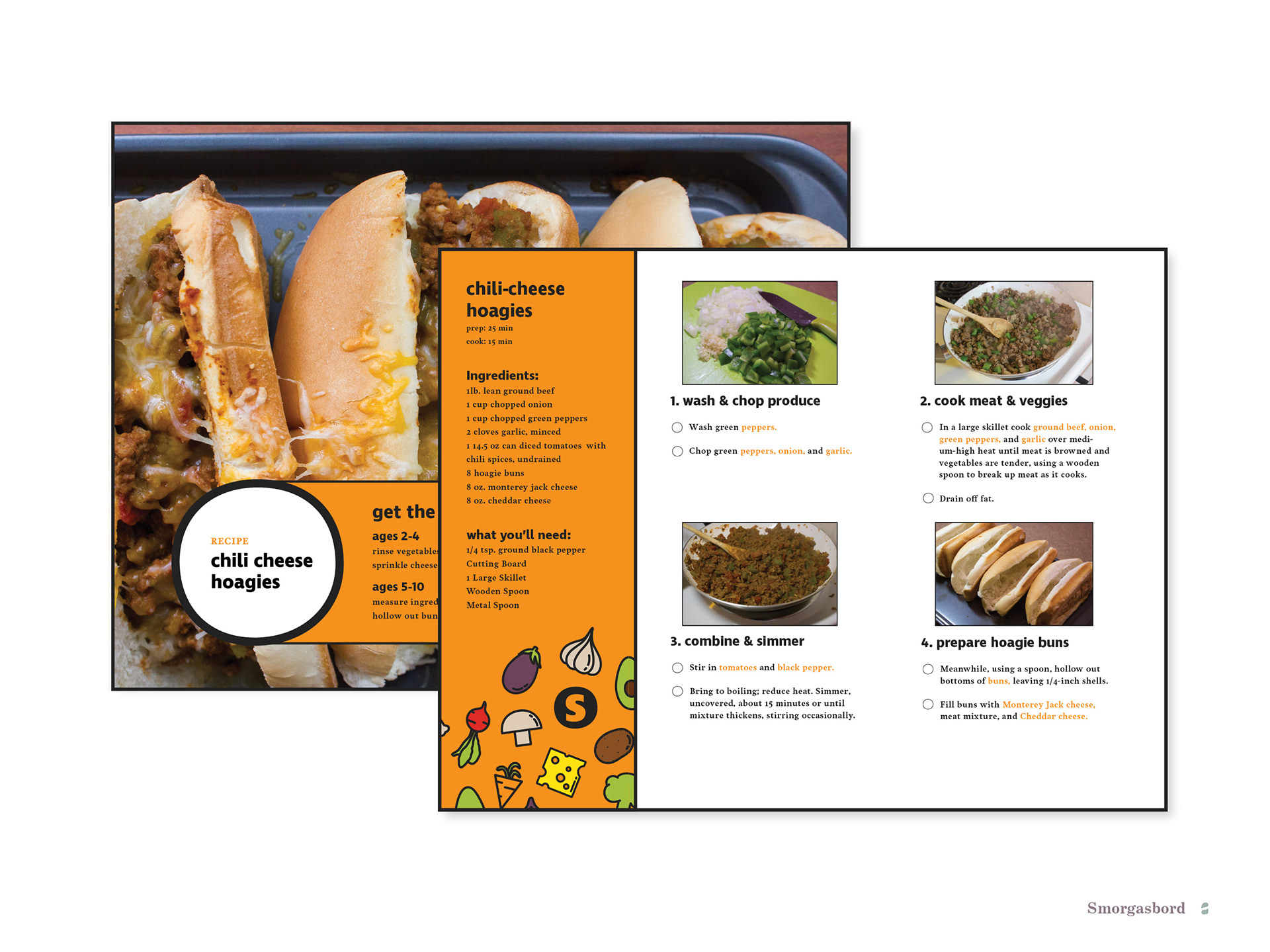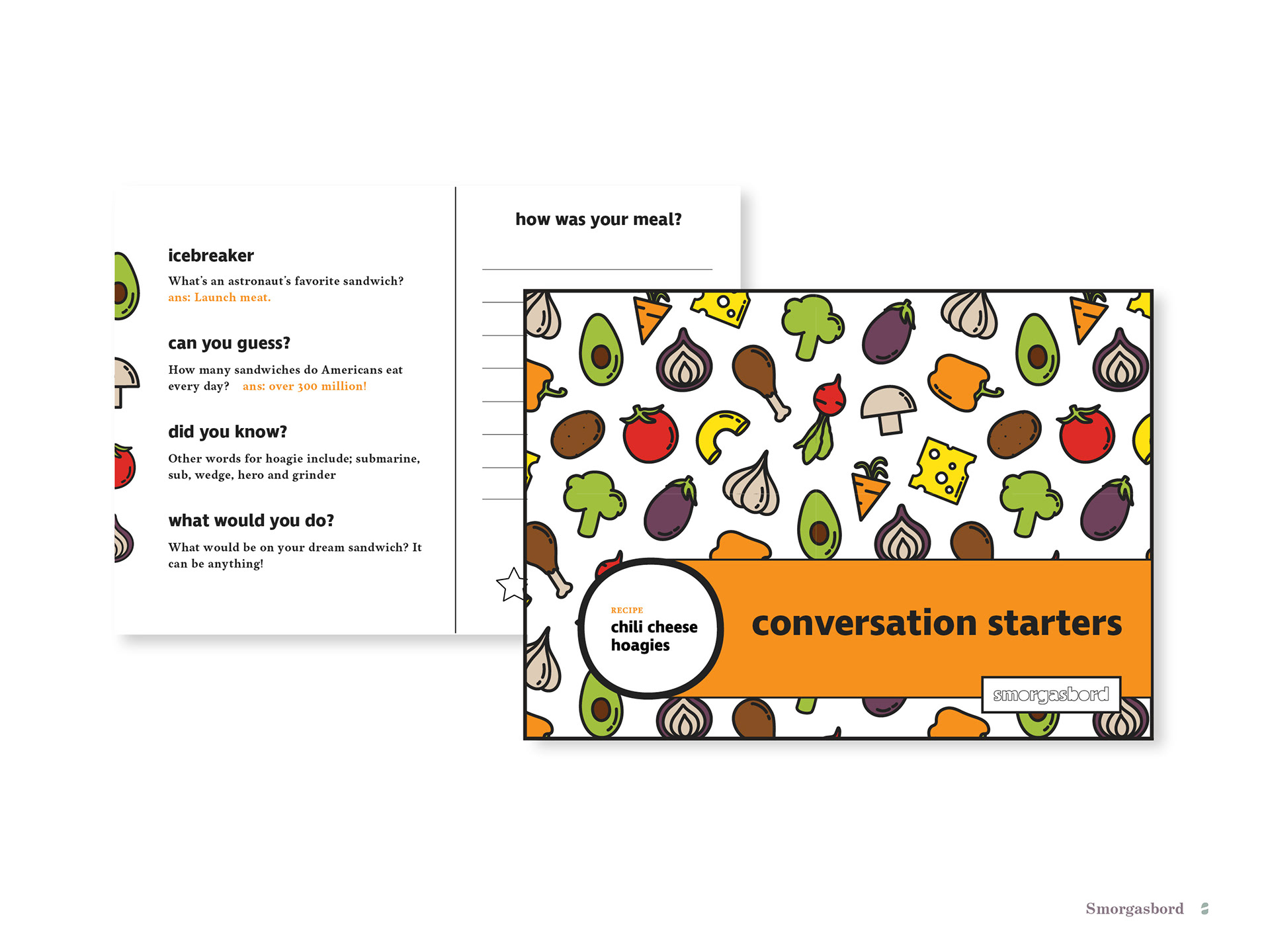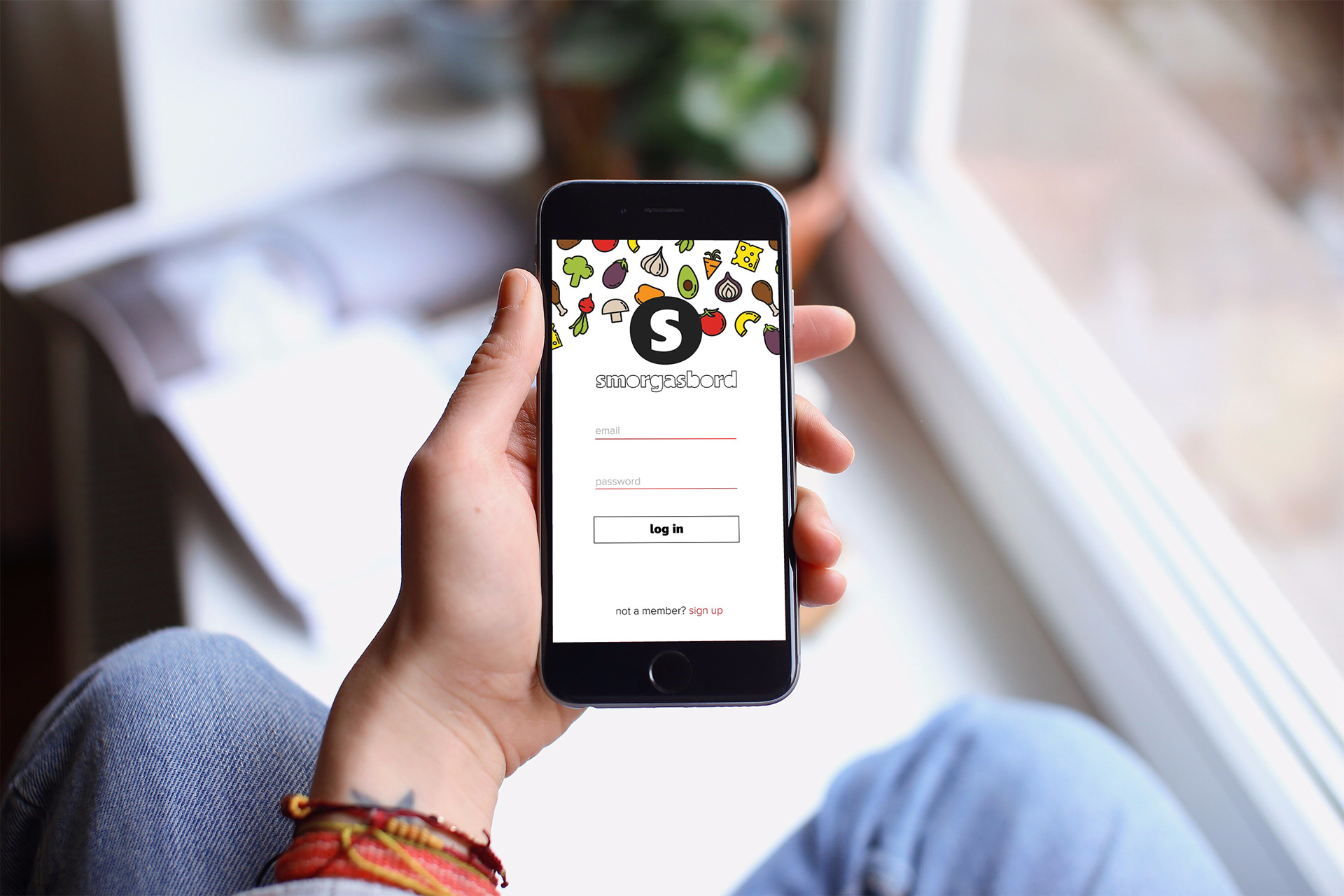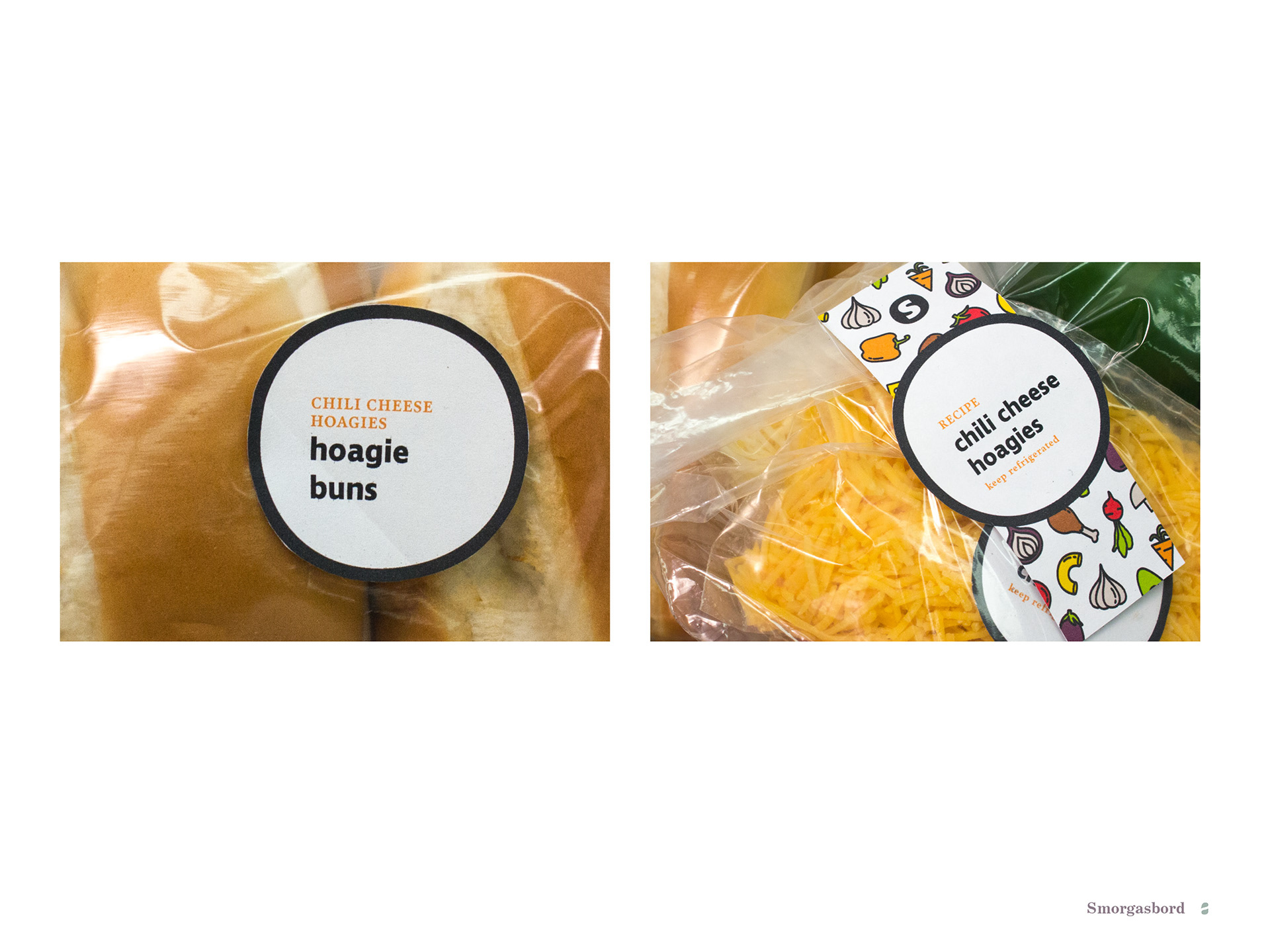 Credits:
Date: Spring 2017
Art Director: Brigette Davitt
Designer: Amy Schaffer

Institution: Edinboro University
Dimensions:
Recipe Card: 8.5"x11"
Activity Card: 5"x7"
Typefaces: Ingra, Garvis Pro