This poster series draws viewers in by using the vernacular of home crafts. The popular cross-stitch sayings "Home Sweet Home," "I'd rather be fishing," "Home is where the heart is," and "Bless this house" are altered in order to create interest and leave the viewer questioning. Once the viewer comes close enough, they are presented with hard facts about how pornography can tear apart the home, marriage and relationships.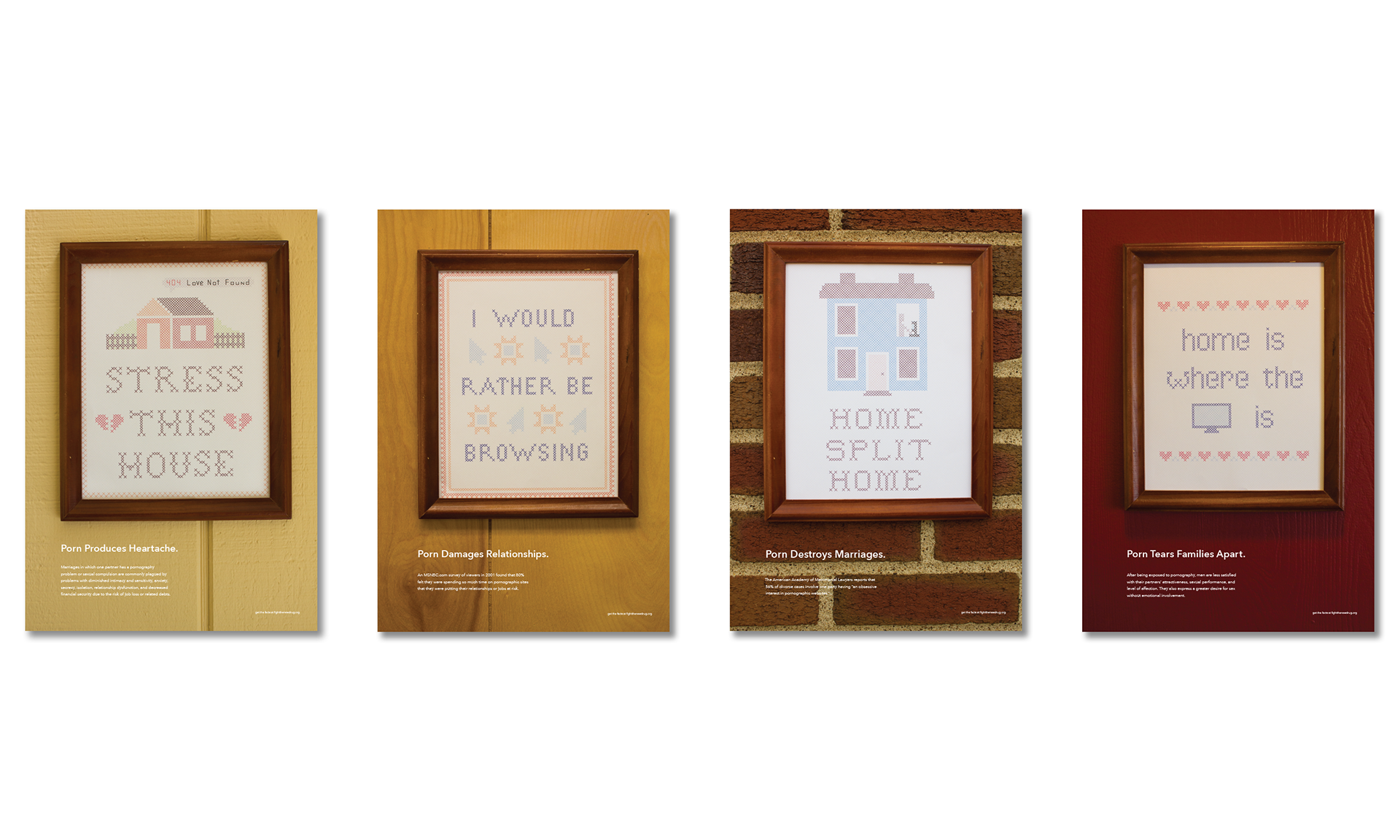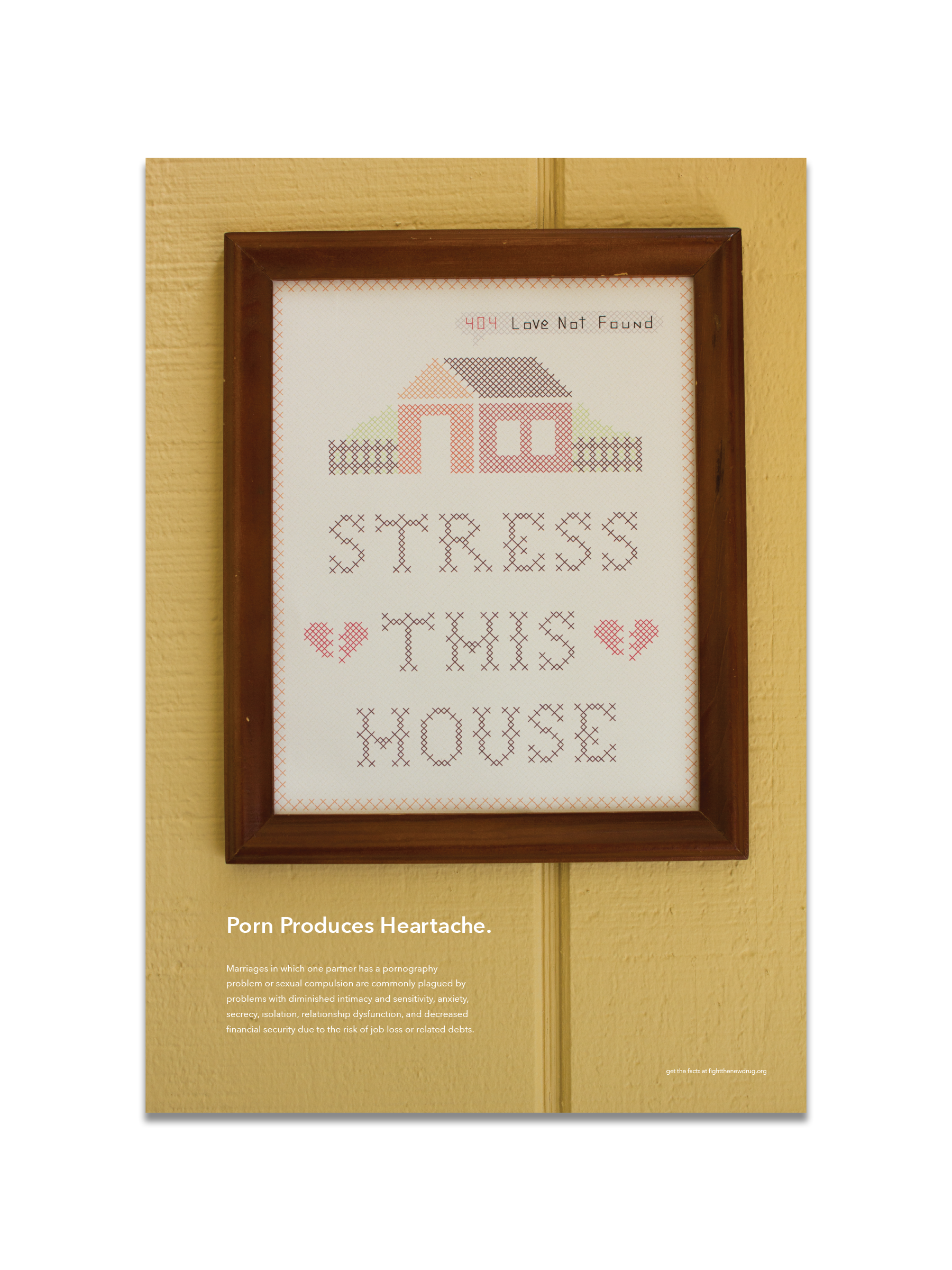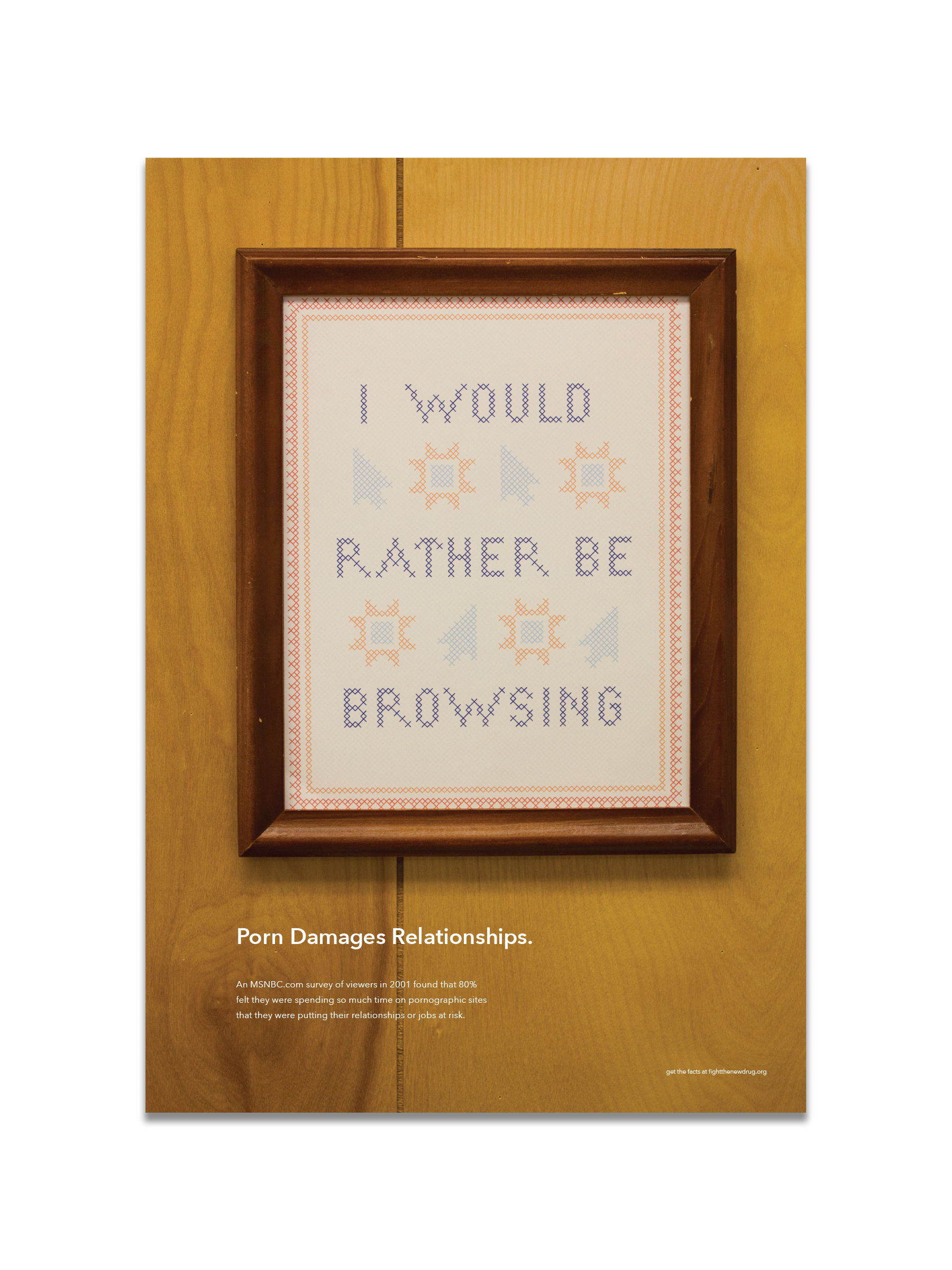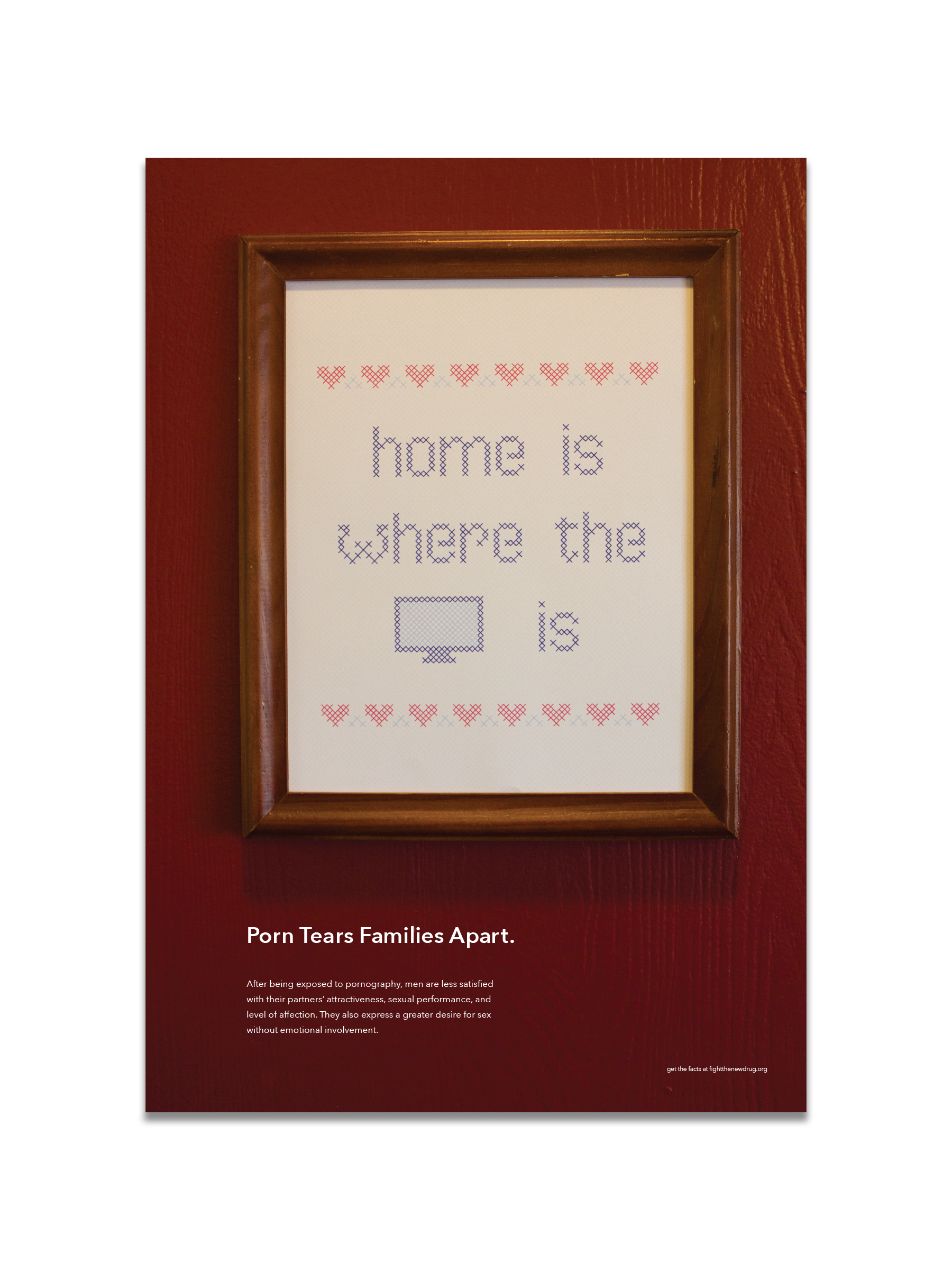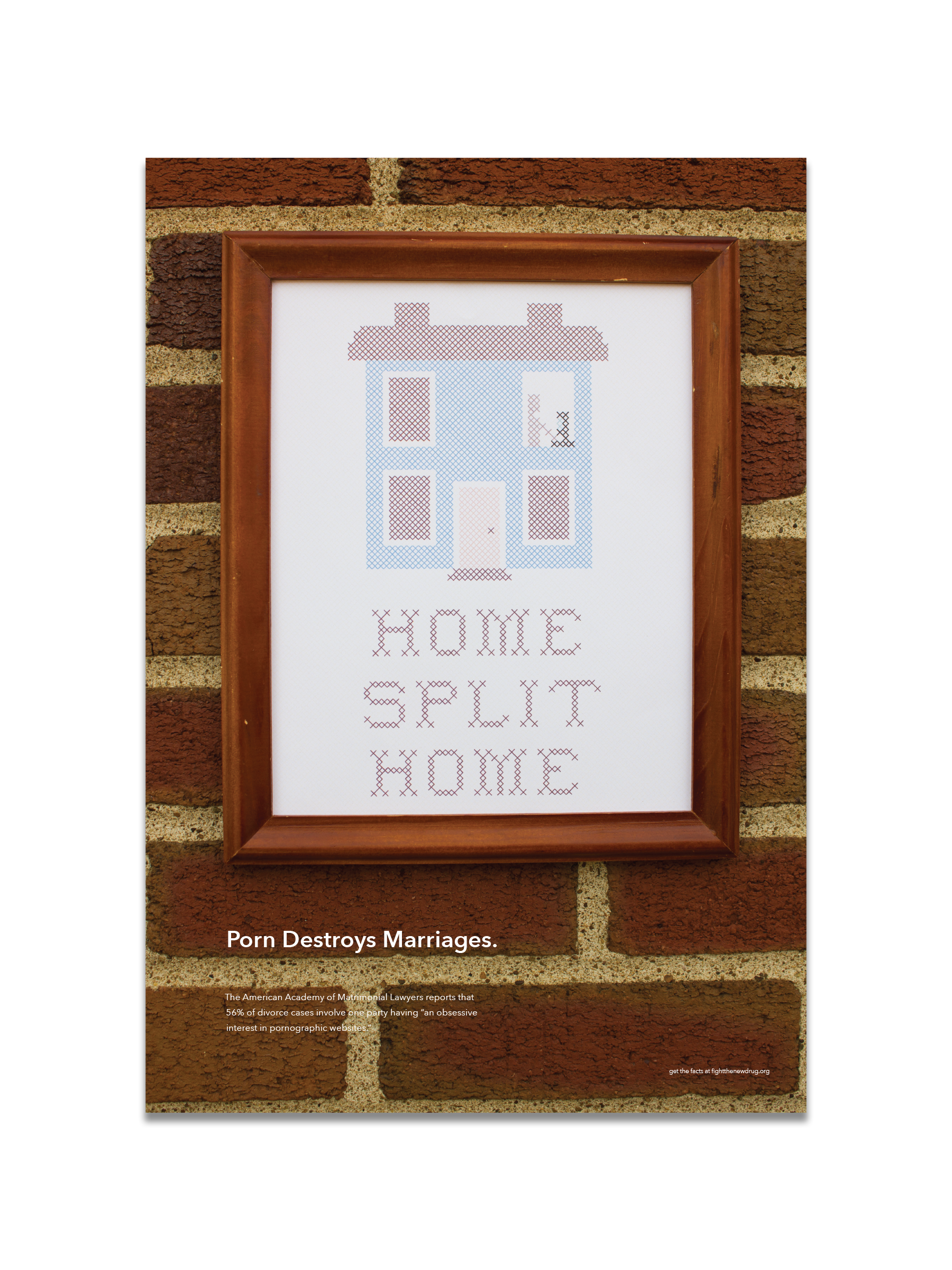 Date: Fall 2015
Art Director: Shelle Barron
My Role: Designer, Photographer
Institution: Edinboro University
Dimensions: 18"x24"
Materials: Matte Paper
Typefaces: Avenir
Recognition: Flux 2015 Student Design Competition, Selected Entry, Cowork Frederick, Frederick MD; Fall 2015, Juried (173 Selected out of 800)