AIA: American Institute of Architects
This American Institute of Architects publication is meant to be sent out to prospective students and inform them about the programs that are offered. This three-Pantone piece features duotone images to create consistency among photographs and cut down on printing costs. The inspiration for this themed publication is architecture found around San Francisco which would be the theme for the current school year.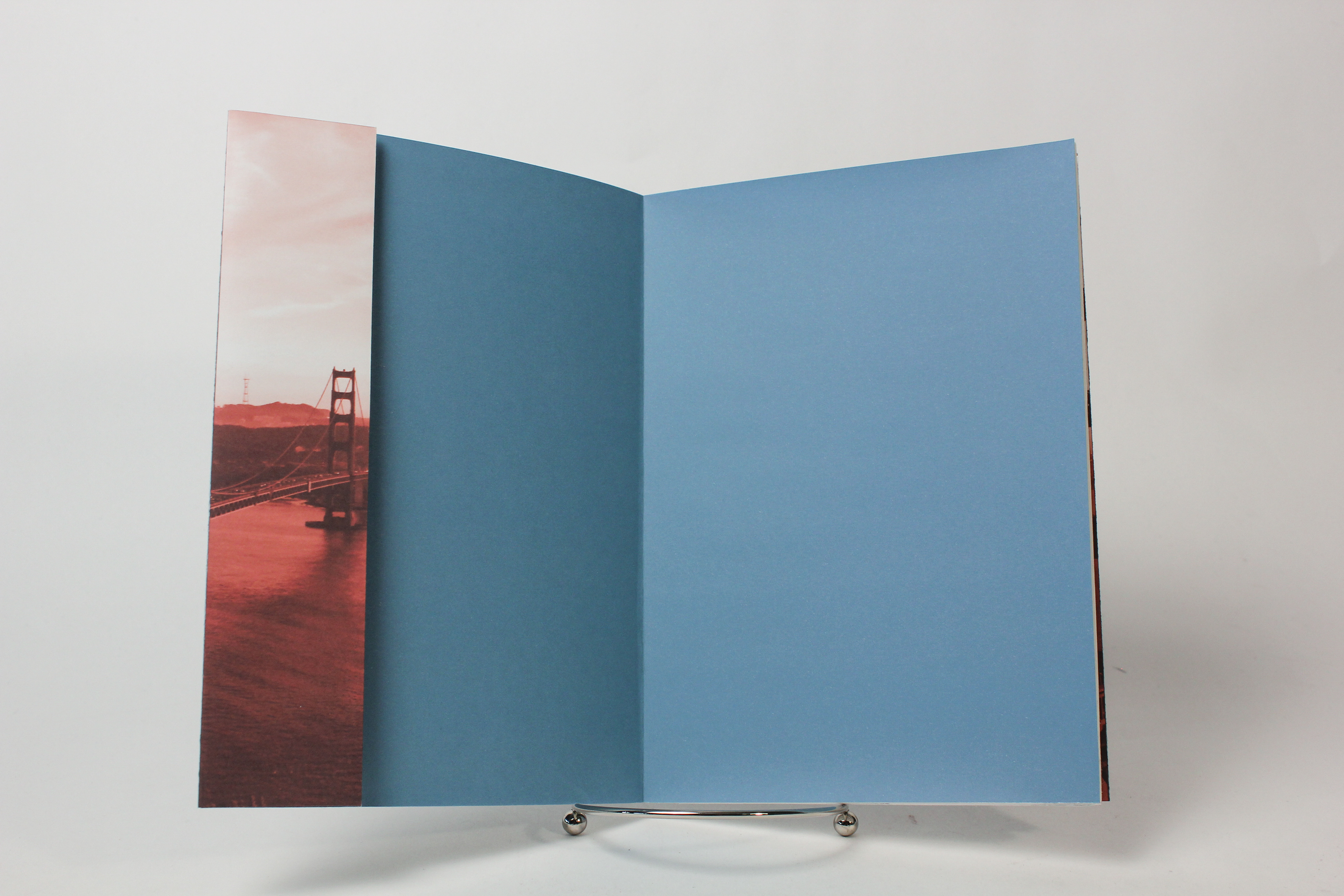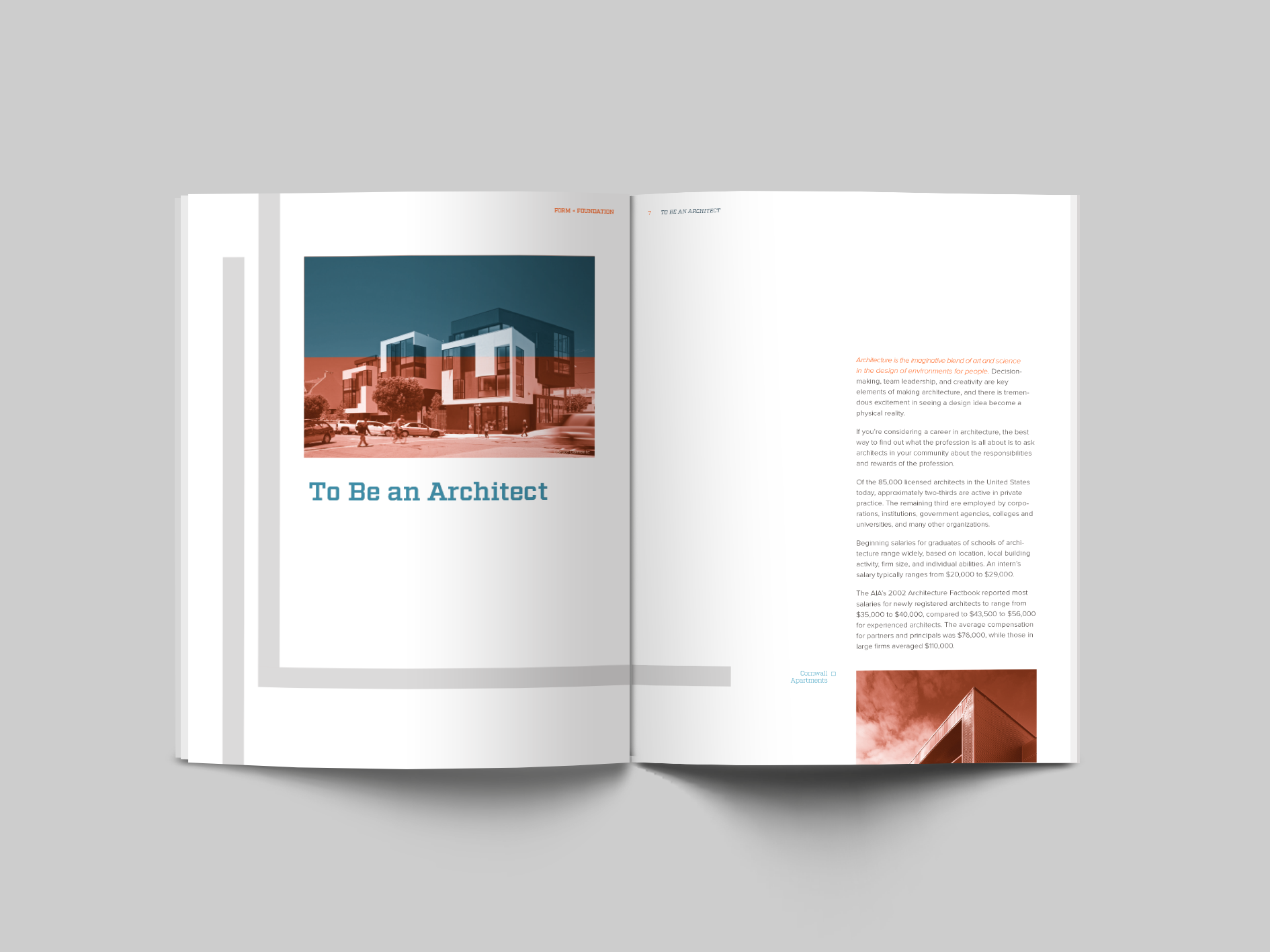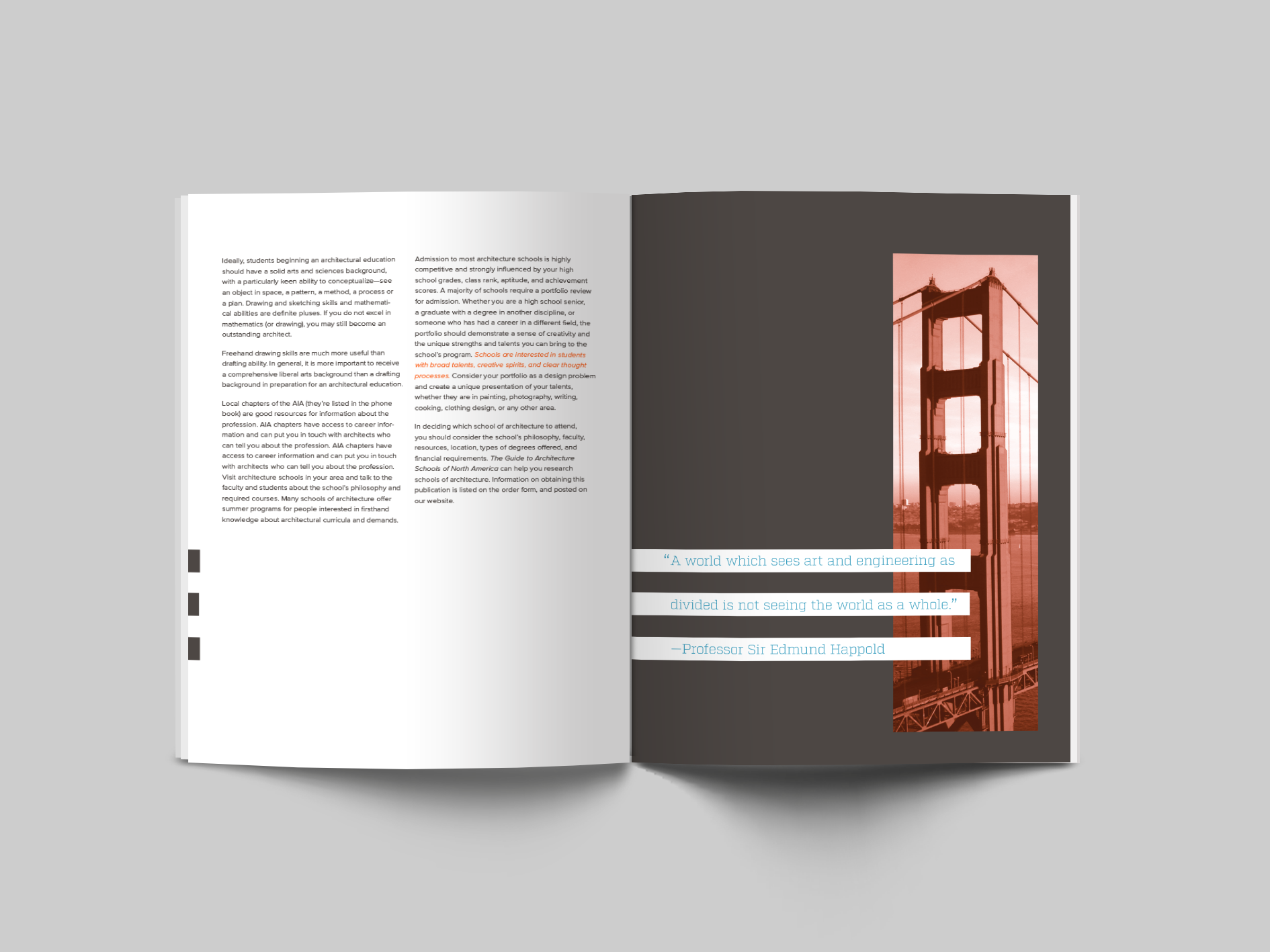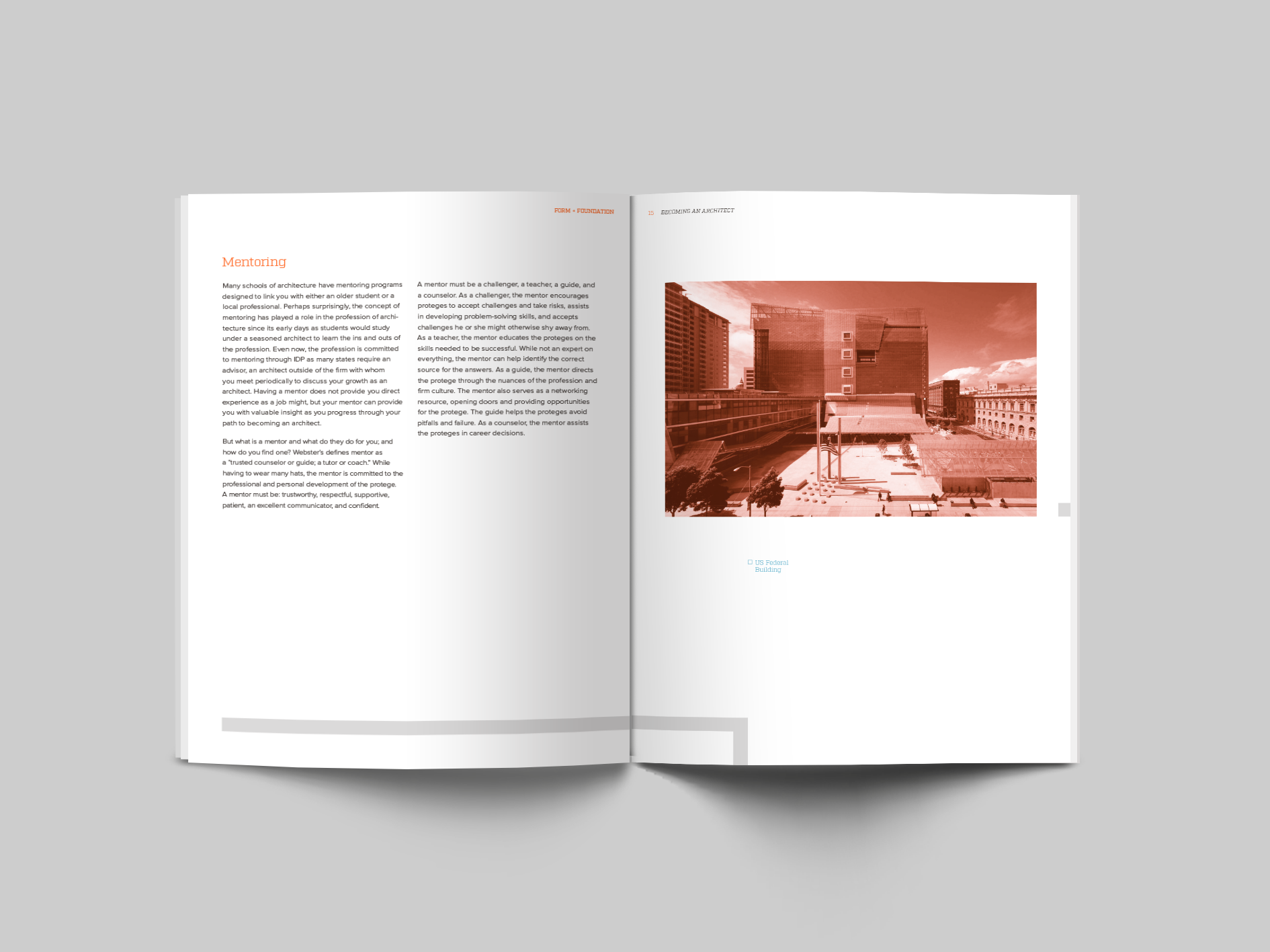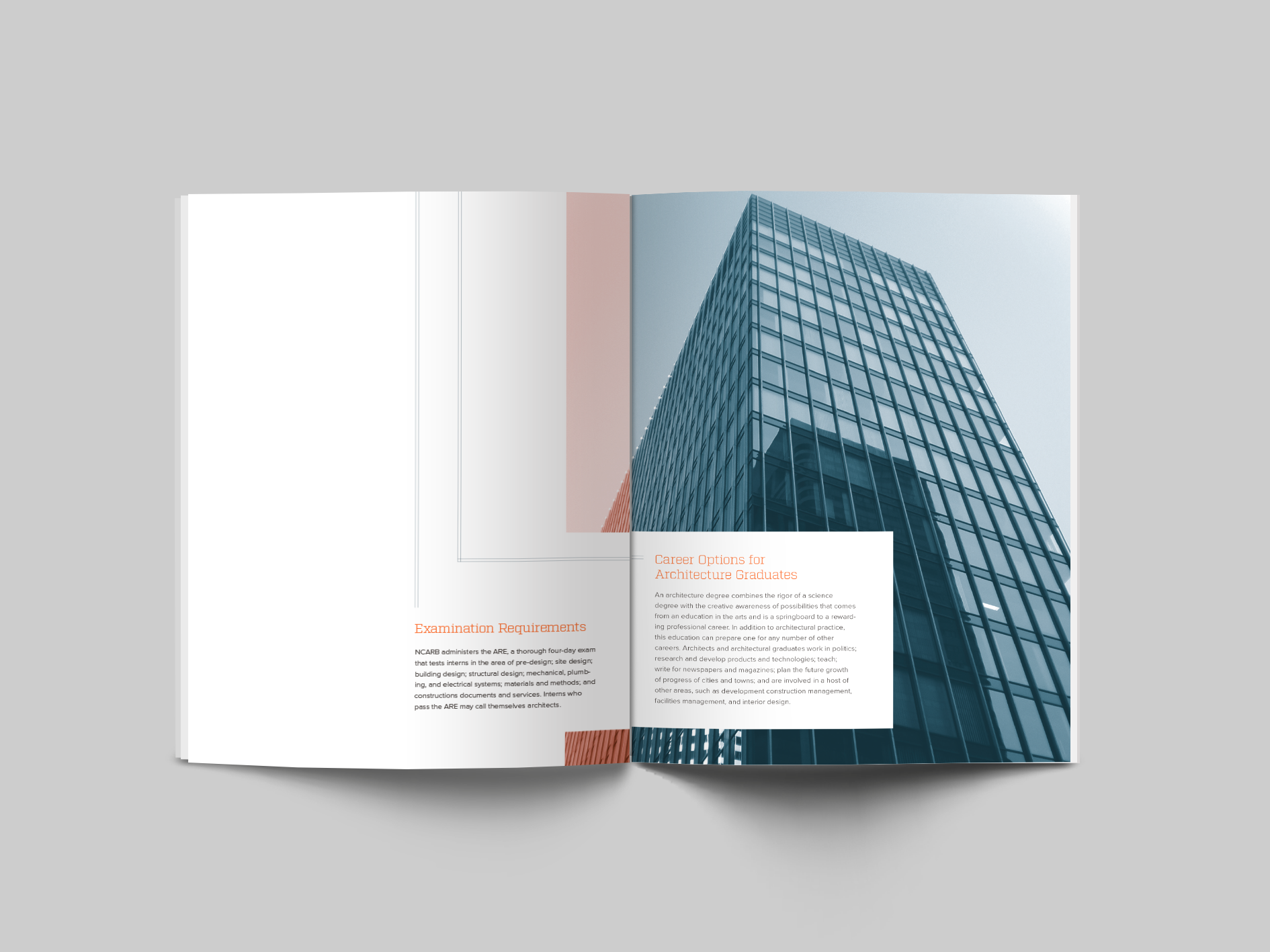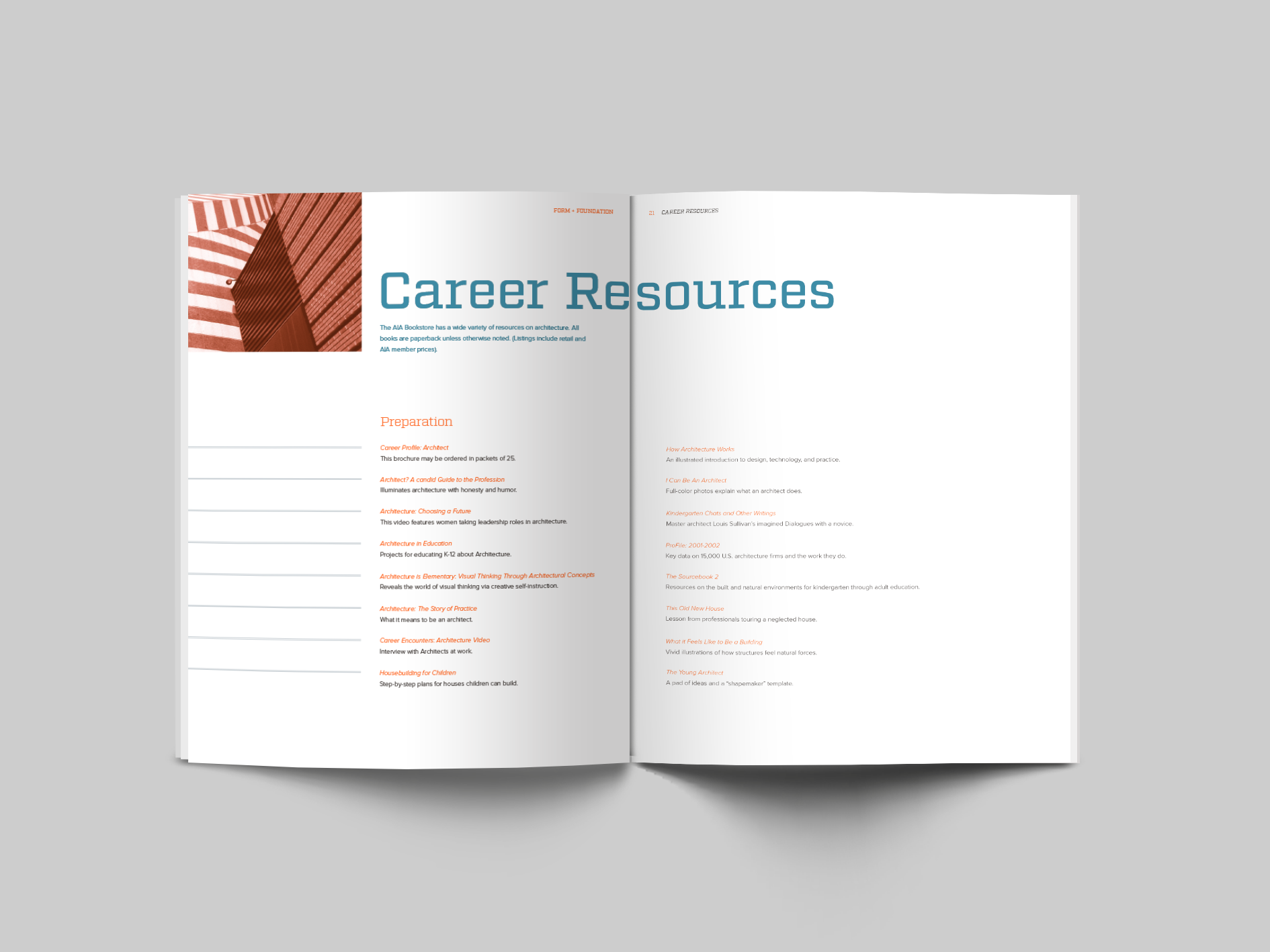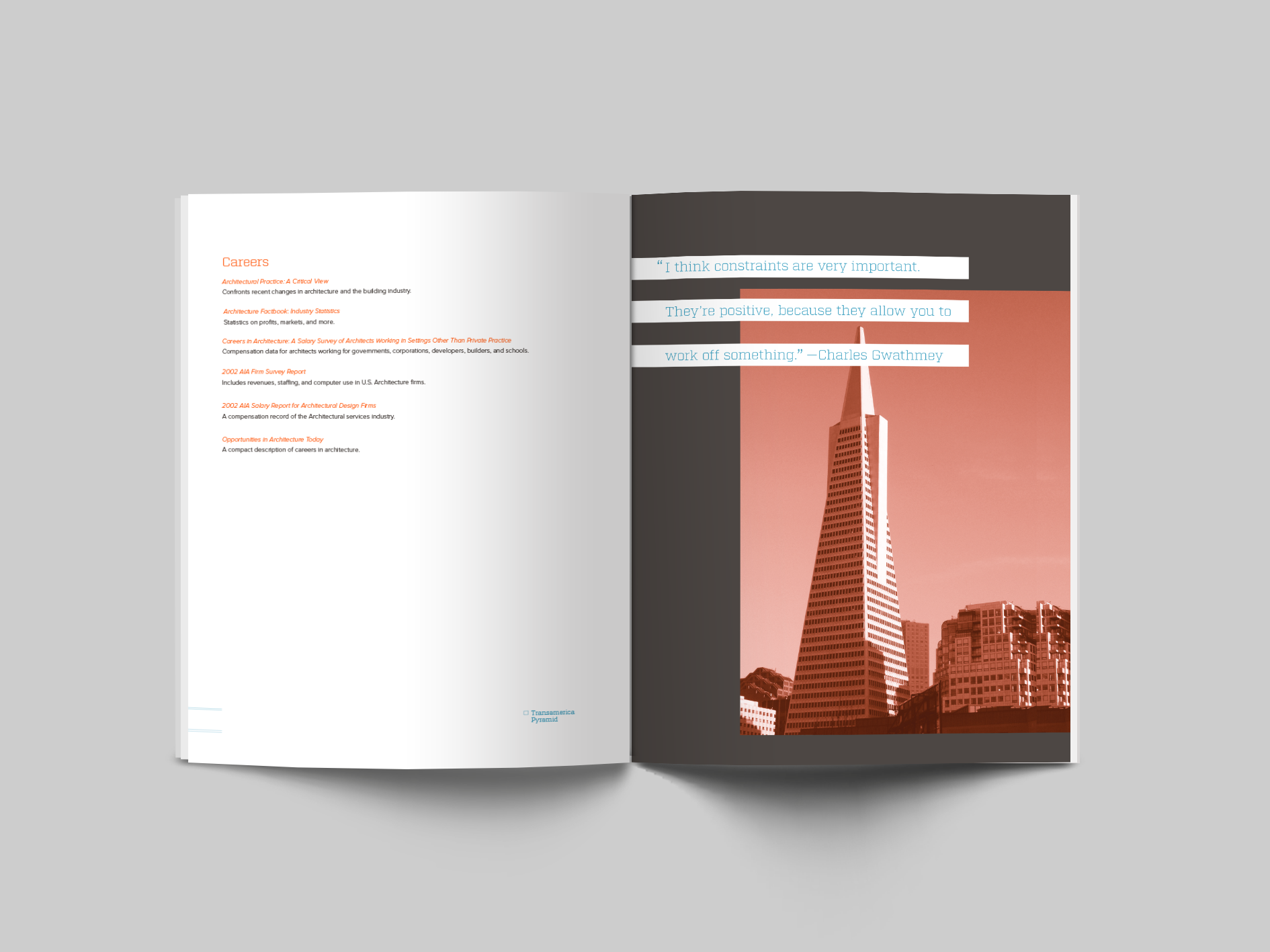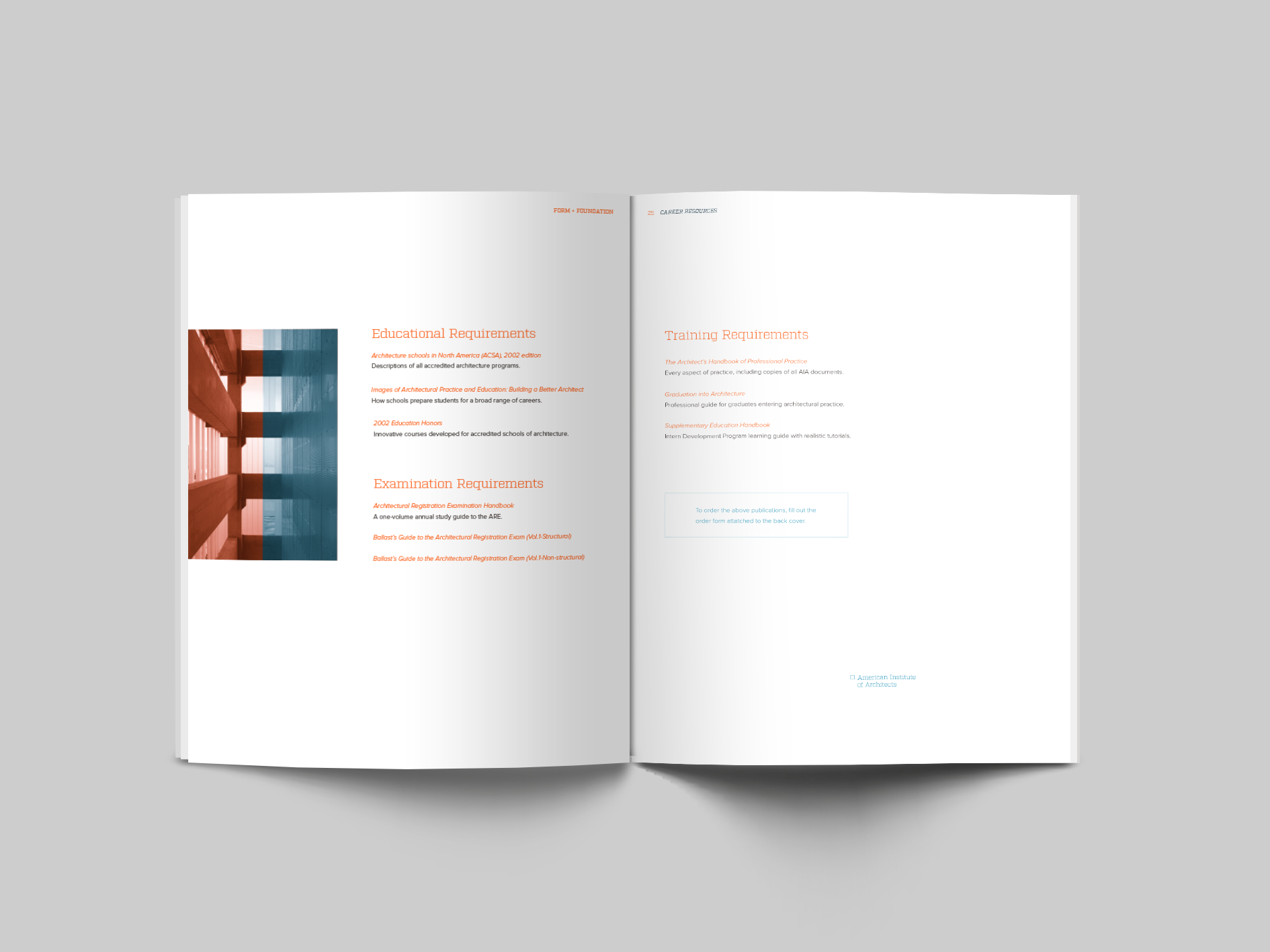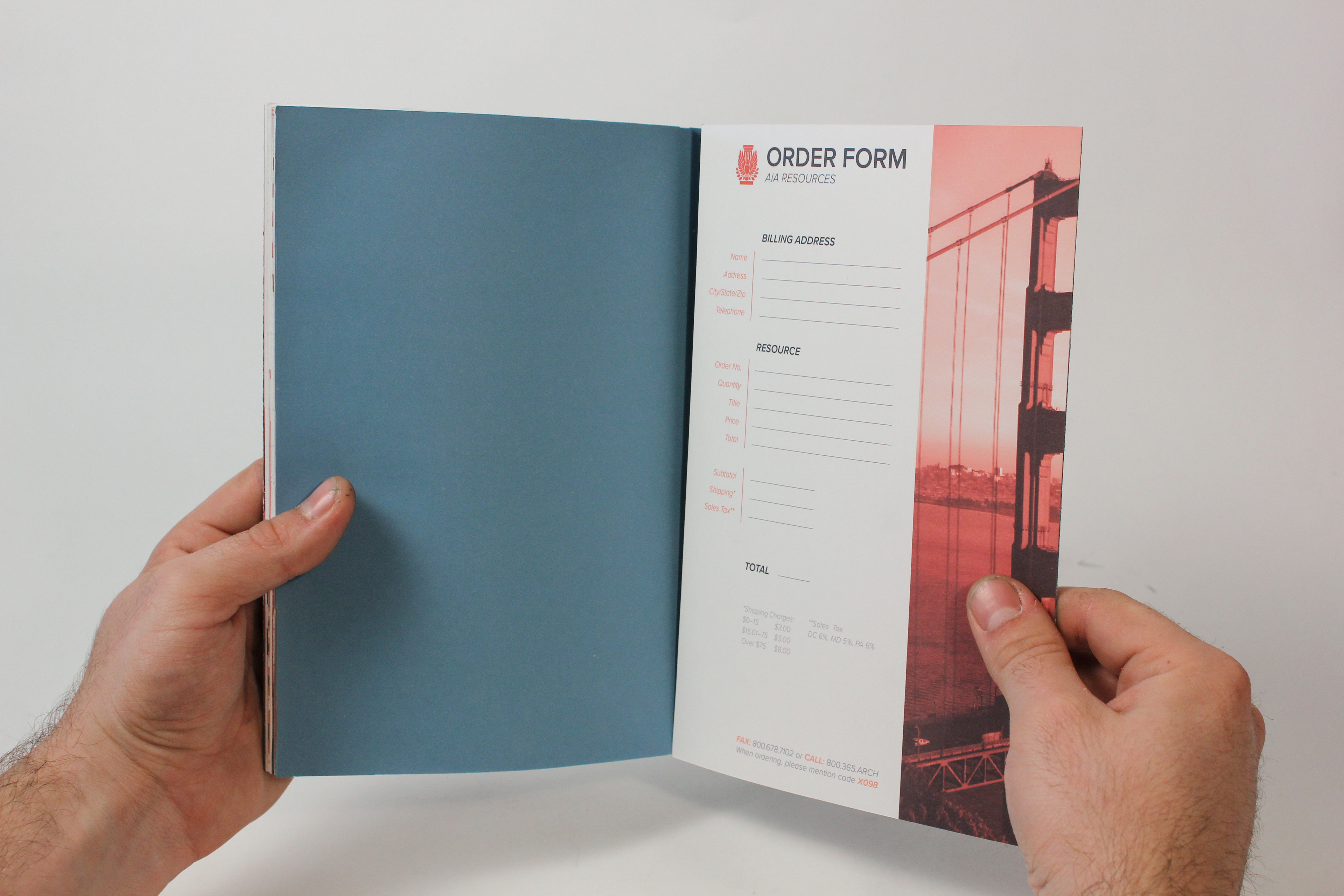 Date: Spring 2016
Art Director: Francis Demaske
Designer: Amy Hinch
Institution: Edinboro University
Dimensions:
Folded: 9"x6.5"
Flat: 9"x13"
Materials: French Paper [smart white 70lb text, 80lb cover]
Typefaces: Factoria, Proxima Nova