Admiroza Fine Jewelry
Admiroza is a concept for a luxury jewelry brand specializing in rose gold pieces. The name comes from the combination of the meaning of pink roses (admiration), and the Russian translation of the word 'rose.' The delicate, clean design paired with the subtlety of rose gold foil reinforces the high-end presence. The geometric brand elements throughout the piece  convey precision and attention to detail.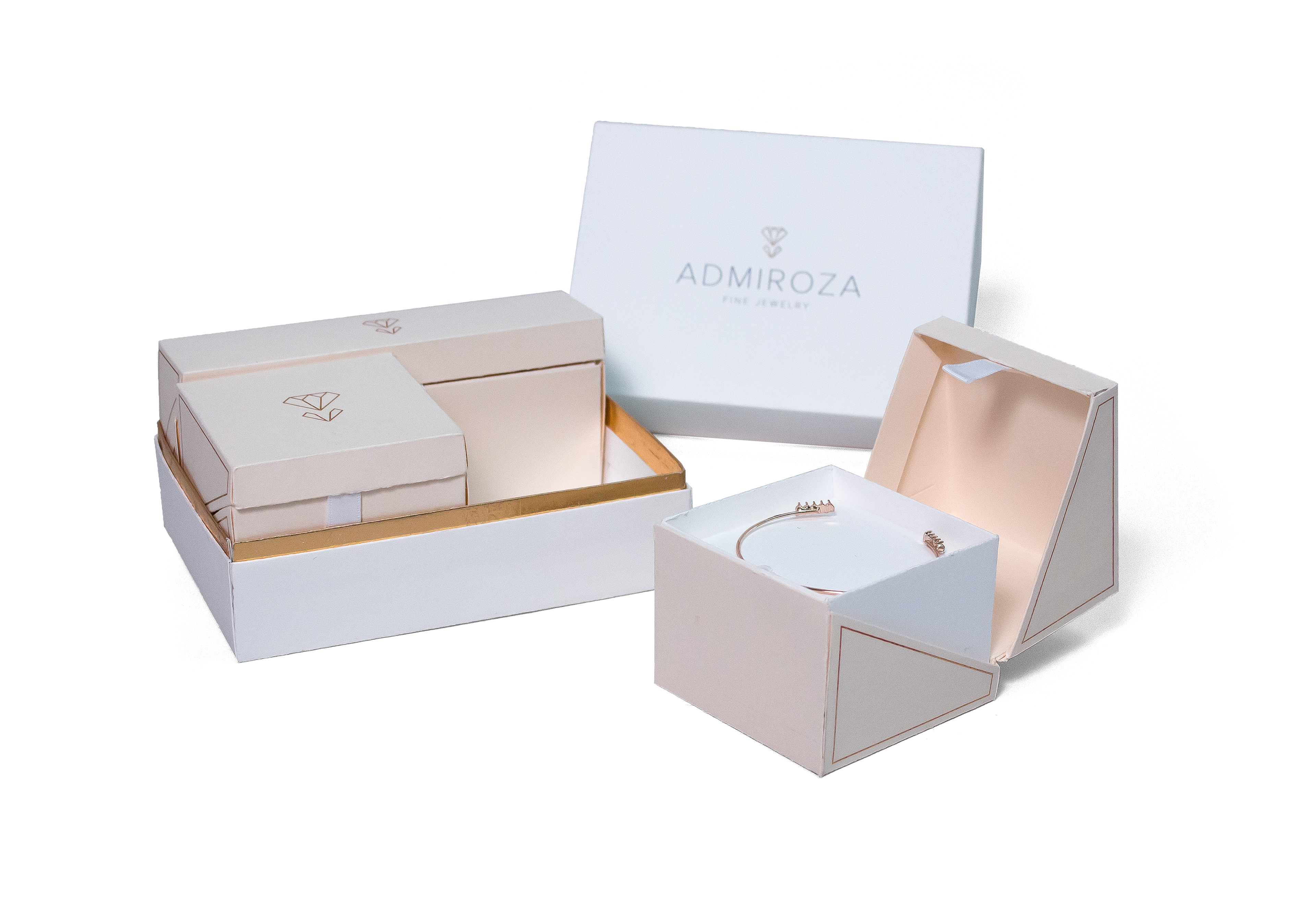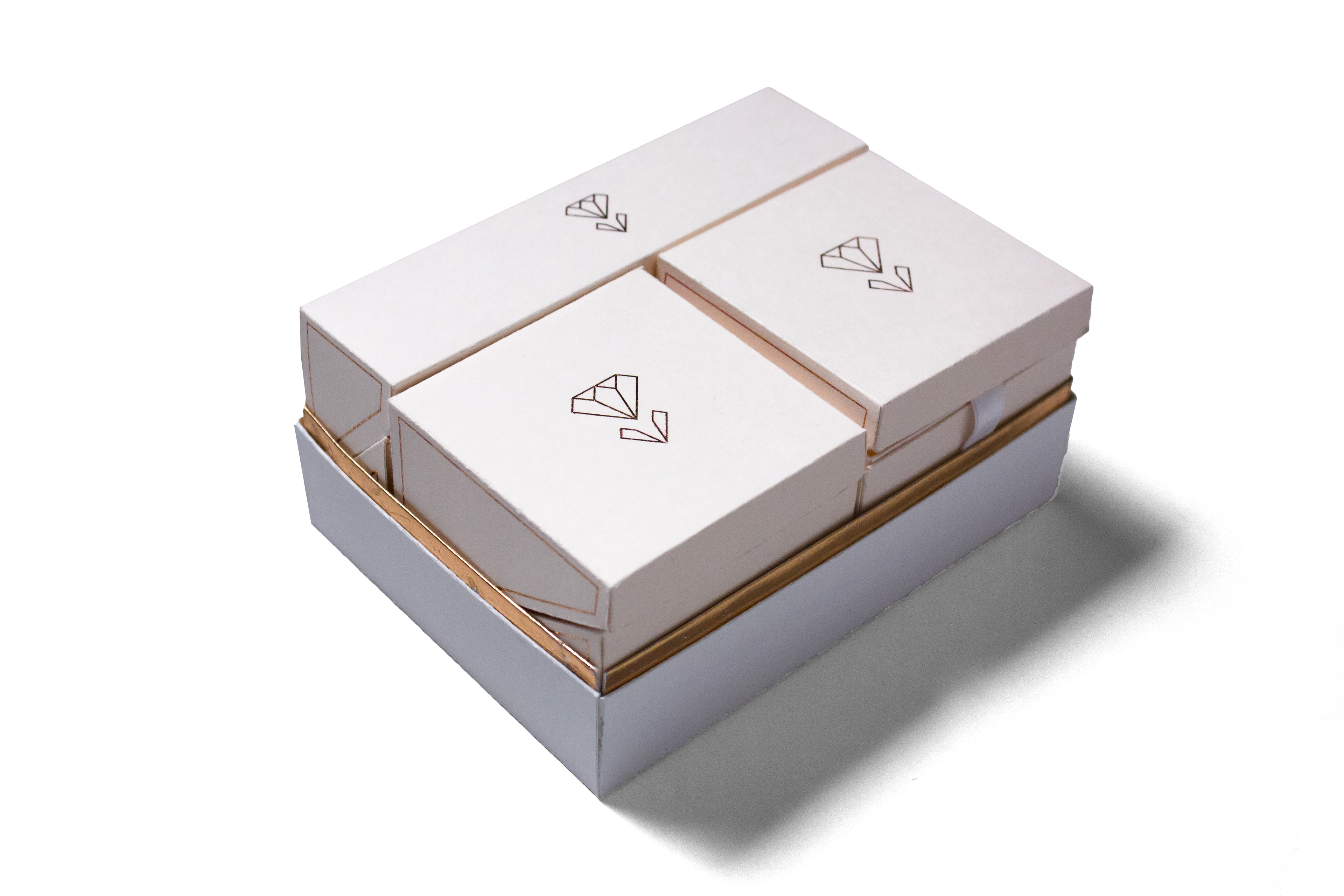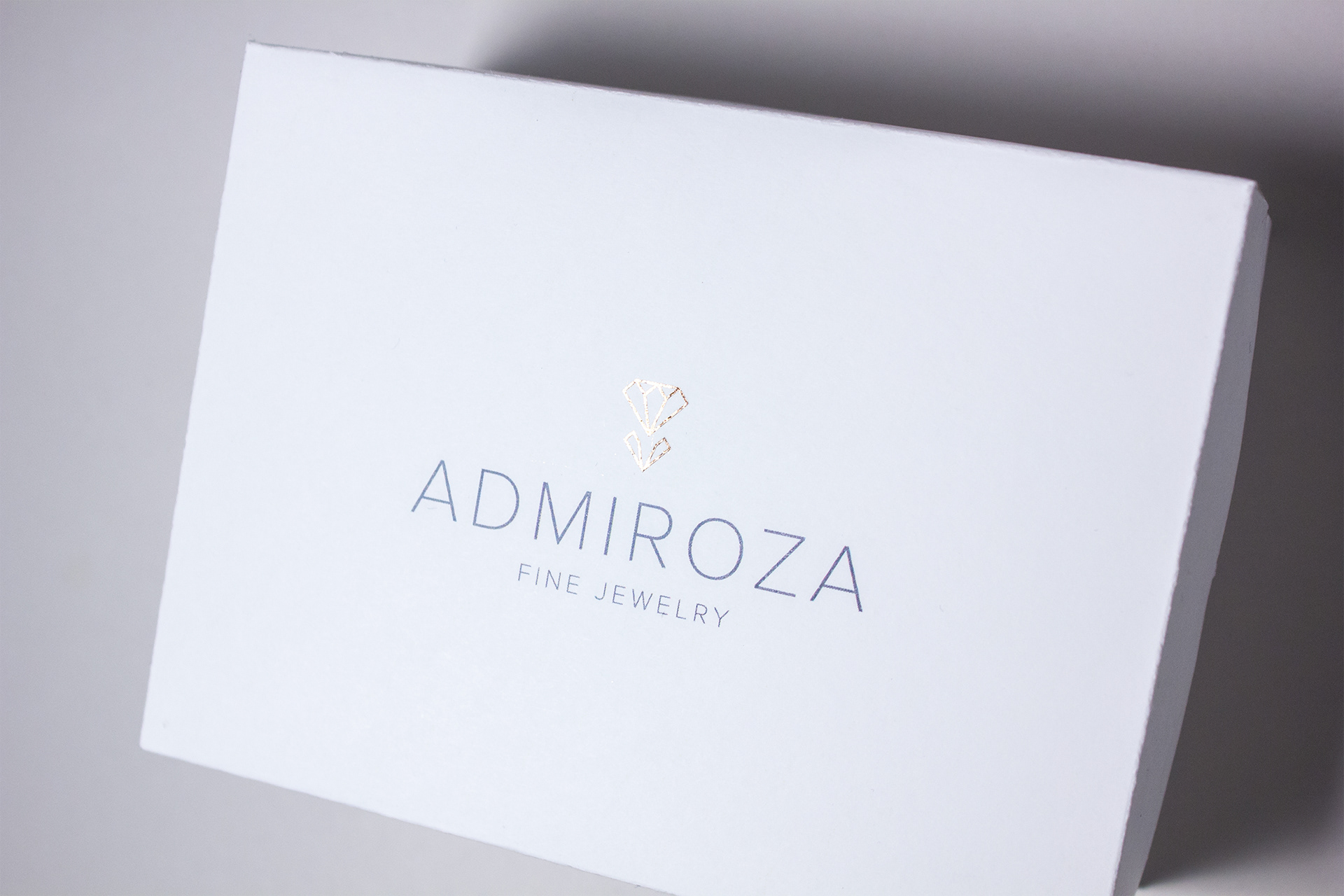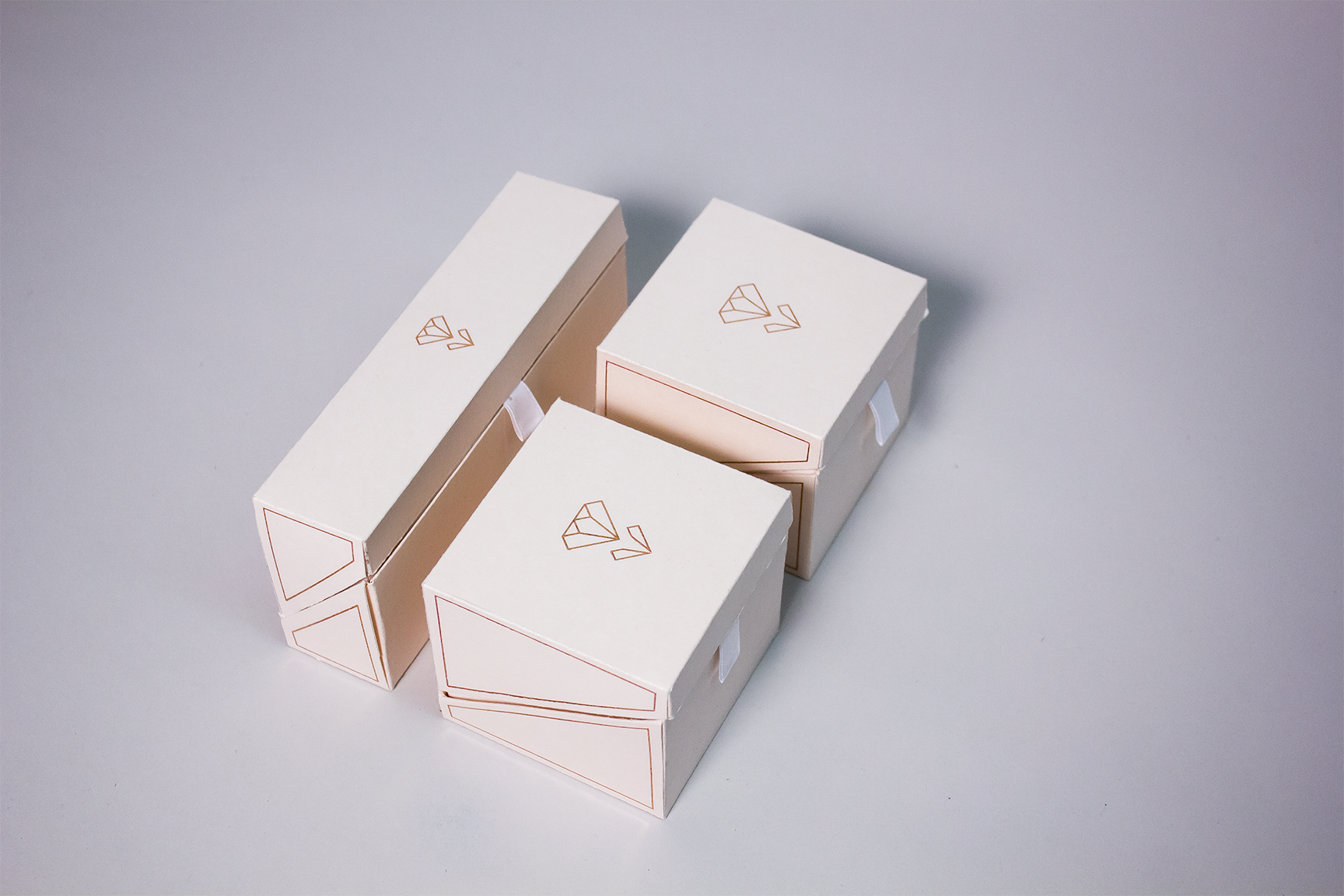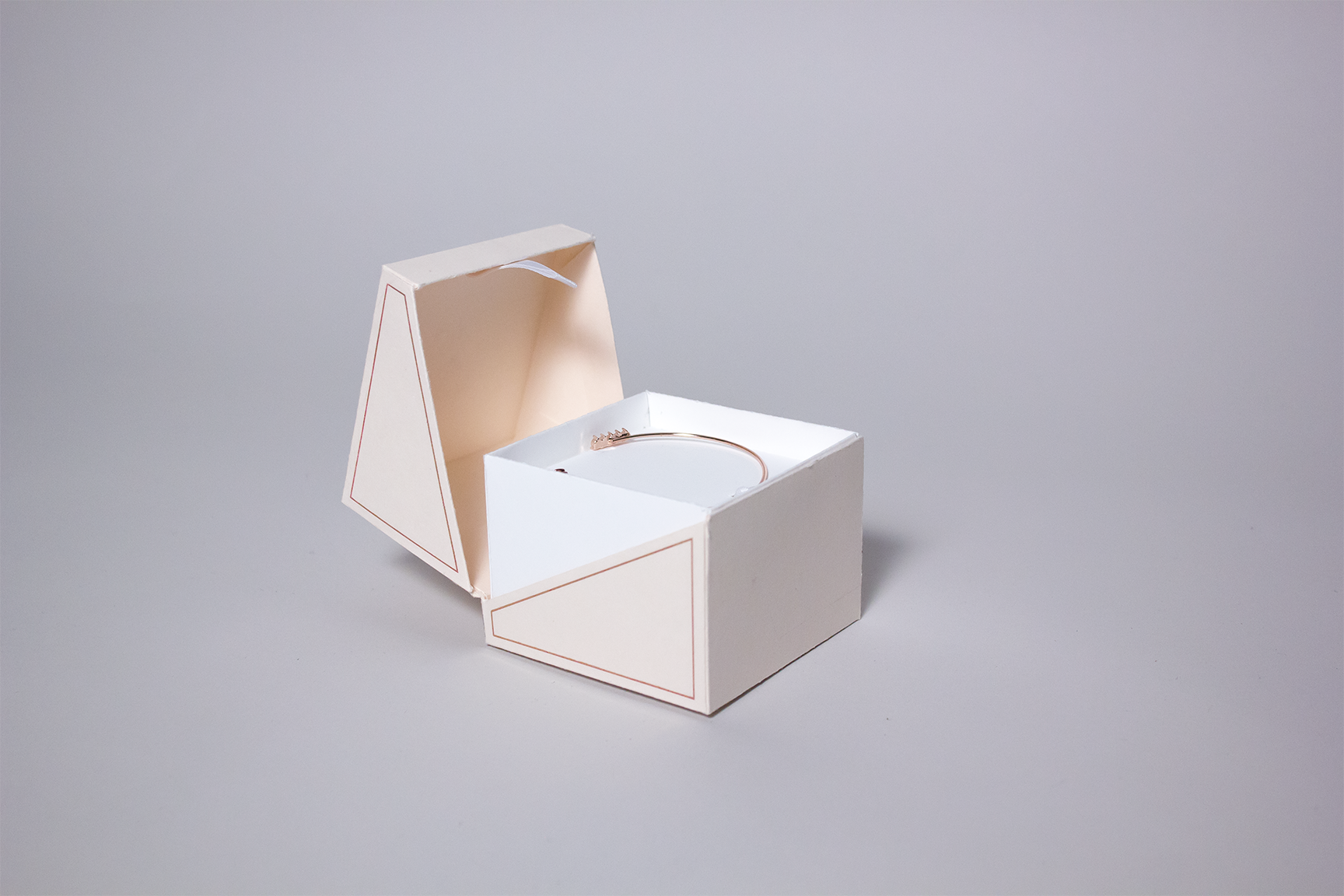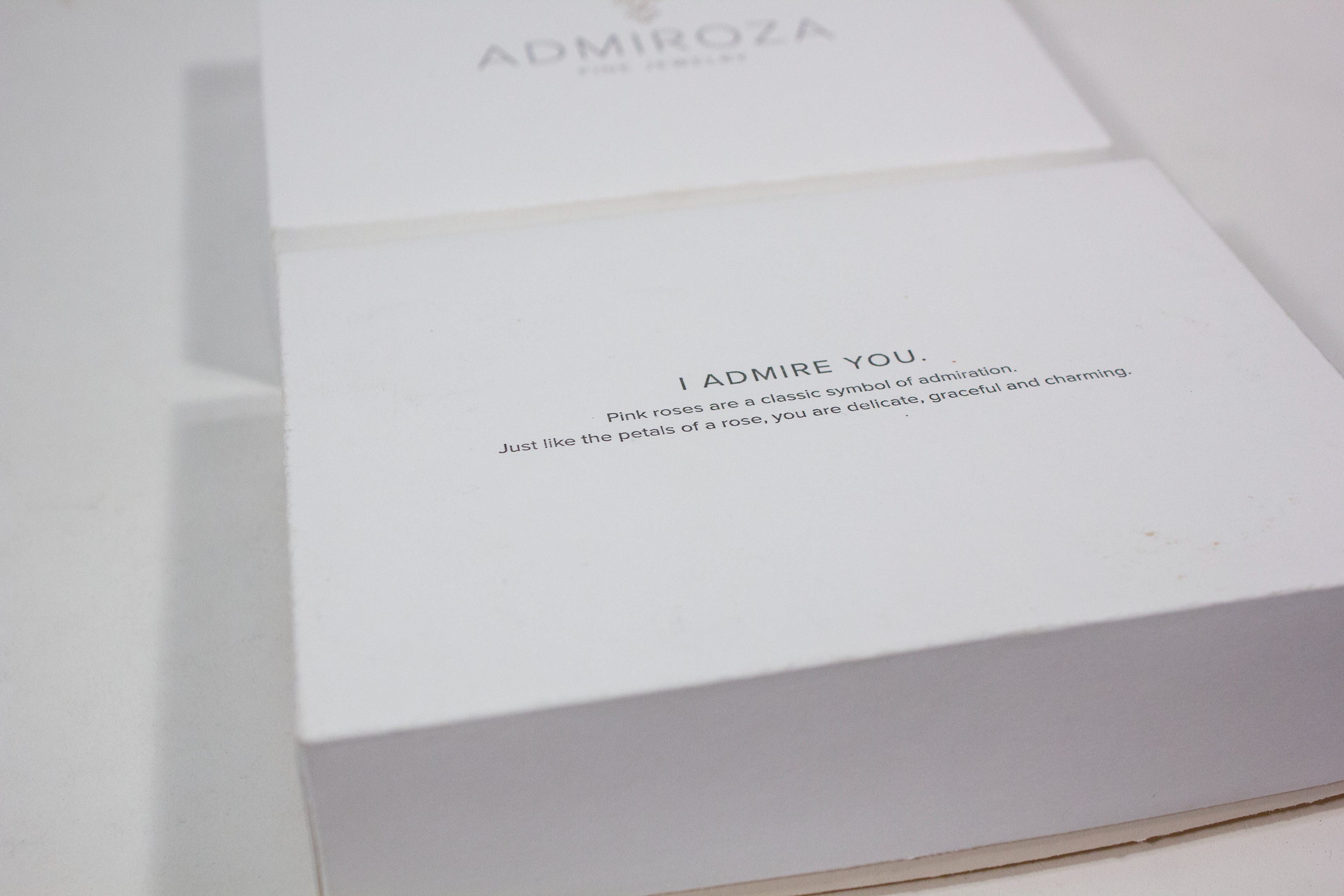 Date: Fall 2016
Art Director: Scott Gladd
Designer: Amy Hinch
Institution: Edinboro University
Dimensions:
Gift Box: 6"x4.5"x3.5"
Square Boxes: 3"x3"x3"
Long Box: 6"x1.5"x3"
Materials: French Paper [smart white 100lb cover and 100lb cover insulation pink], Rose Gold reactive foil.
Typefaces: Proxima Nova
9th Annual Senior Graphic & Interactive Design Show, Selected Entry, Edinboro, PA; Spring 2017, Juried